Board of Directors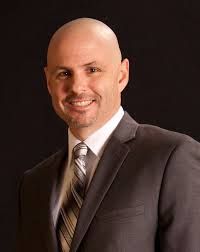 erik therwanger
Erik Therwanger, President
Born in New York and raised in Southern California, Erik enlisted in the United States Marine Corps and served our nation from 1987-1991. After being honorably discharged, Erik attended Orange Coast College and the University of Southern California with the dreams of becoming a filmmaker. Life had different plans and Erik left the entertainment industry to be his wife's caregiver during her first bout with cancer.
After four years in the financial services industry, Erik returned to the entertainment industry and worked his way from entry level scheduler to vice president as he helped the company develop a leadership team, sales system, and a plan that would elevate their results to over 300% sales growth. He founded Think GREAT in 2008 and draws from his experiences as a U.S. Marine, executive business leader, sales professional, and entrepreneur to help organizations achieve new levels of success. He now delivers dynamic keynote speeches and presentations, based on the contents of his book series, The Think GREAT Collection.
Erik has provided motivational and inspirational training sessions and workshops for the spouses of the United States Marines Corps and the Air National Guard through their Yellow Ribbon Reintegration Program. Erik has long-held the desire to create a foundation that allowed him to achieve his desire to "enrich the lives of military families." The Think GREAT Foundation is the culmination of years of working with military families and understanding their unique challenges and needs.
Erik now lives in Minnesota with his family.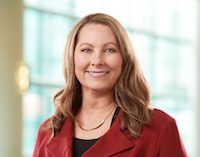 Gina Therwanger, Secretary
Born and raised in Southern California, Gina began working at the age of 16 after her father (a Marine Corps veteran)passed away. Her early experiences range from working alongside attorneys, estate planners, and financial services representatives. In 2005, Gina helped to run the accounting department of a media company in Southern California. For four years, she fulfilled the role of Accounting Supervisor and enhanced workflows, worked directly with top-tier clients, and collaborated with leaders throughout the entire company to increase margins.
Gina met Erik in 1995, and would eventually marry him in October of 1998. Just ten months into their marriage, Gina was diagnosed with stage 3 Non-Hodgkins Lymphoma. She has also survived three other bouts with cancer and an incident of cardiac arrest.
In 2008, Gina and Erik co-founded Think GREAT, to share their inspirational message and powerful business concepts with others. In 2011, Gina and Erik relocated to Minnesota to be closer to family.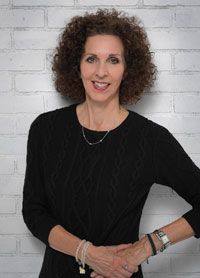 Nancy Peterson, Treasurer
Nancy Peterson is the owner of Display Sales Company since 1999. Nancy has worked in all aspects of the company's business operations and has been instrumental in accomplishing sales growth and updating the company's long-term strategy. Display Sales is a certified women owned business that delivers custom imprinted banners, flags, promotional and event products to help personalize and convey customers brand messages. Prior to Display Sales, she has experience in the printing and banking industries.
Nancy holds a BA in accounting and her Executive MBA from the University of St. Thomas.
She is a member of Small Business Owners advisory group, CEO Roundtable Advisory Group, Leadership Link Roundtable, and the current President of the Alumni Board of Directors at the University of St. Thomas.
Nancy holds a black belt in Taekwondo and is a 200 hour RYT certified yoga instructor.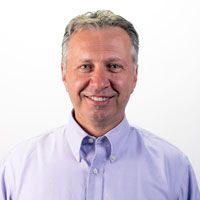 Jeff Gonsales
One of the original sales and marketing executives hired by the NBA Expansion team, Minnesota Timberwolves in June of 1988. Started career in Radio in 1996 for WCCO-AM. Spent the past 20 years in leadership roles at iHeart and Hubbard Radio. Currently the SVP/Market Manager for Audacy, an audio company that includes a national digital audio and podcast platform. In the Twin Cities, we serve our community with local brands- 830 News Talk WCCO, 104.1 Jack-FM and 102.9 The Wolf.

I am a 1988 graduate of the University of Minnesota's Carlson School of Management. I reside in East Bethel, MN with my wife, Kim. We have 3 beautiful daughters, Jennifer (a military spouse), Claire and Lydia.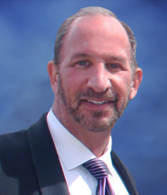 Michael Lester
Michael is a graduate of the U.S. Naval Academy in Annapolis, Maryland, and the Naval Postgraduate School. He was a decorated U.S. Marine Corps pilot and an IT and leadership instructor at the Naval Academy. He is currently the CISO for a multinational software development company and the co-founder and chairman of the board of LegacyArmour, a security and privacy protection and assurance firm that has offices both in the U.S. and in Europe. He is a member of MENSA, holds Bachelor's degrees in History and Electrical Engineering, a Master's Degree in Electrical Engineering, and an MBA with emphasis in Leadership Development. He is a Certified Information Privacy Professional for both the U.S. and Europe (CIPP/US, CIPP/E), a Certified Information Security Manager (CISM), a Certified Information Privacy Manager (CIPM). He is a member of the Board of Directors of the U.S. Naval Academy Alumni Association in the Midwest and is on the Advisory Committee for the University of South Florida Cybersecurity Executive Program. Michael speaks frequently throughout the country on topics of both security and privacy.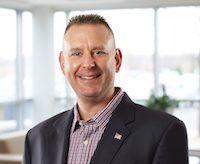 Doug Wortham
Doug was born and raised in St. Paul, Minnesota.  On December 30, 1987, at the age of 17, Doug joined the Minnesota National Guard as a Military Police Officer.  In 1996, Doug started his fulltime career with the Minnesota National Guard and would go on to serve at each level of command including Company, Battalion, Brigade, Division, State, and at the National Level.
Doug has over 26 years of leadership experience in the Minnesota National Guard with assignments including Team Leader, Squad Leader, Platoon Sergeant, First Sergeant, and Command Sergeant Major.  Doug's nearly 32-year military career culminated in October 2019 after serving for five years in the Minnesota National Guard's most senior enlisted position, the Command Senior Enlisted Leader.  In this position, Doug was responsible for overseeing the activities of nearly 13,000 citizen Soldiers and Airmen serving in 63 communities statewide. 
Doug has been deployed in support of Operation Iraqi Freedom and Operation Desert Shield/Storm. He has also served on several overseas deployments for training missions including Egypt, Korea, Norway, Honduras, and Panama.
Doug holds a Master's Degree in Leadership and Management from Concordia University.  Additionally, he has a Bachelor's Degree and Associates Degree from Saint Cloud State University.  Doug enjoys coaching, teaching, and mentoring others and has a passion for leadership development and financial coaching.
Doug is married and has two grown children.  He enjoys spending time with his wife Lori, being a grandpa, riding his bike, working on projects around the house, and hosting gatherings with friends and family.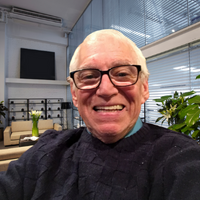 Steve Browne
Steve Brown is a public accountant and the founder of owner of A Plus Business Solutions and has been in practice since October of 1978. Steve is also a financial consultant and provides bookkeeping, payroll, income tax preparation, and planning services to small businesses and individuals. Steve is also a veteran of the United States Air Force. He sits on the Board of Directors of Agape Child Development, The Hurston Institute of Learning, and HFTWOL. He has successfully taken three companies public in his career. Steve has five wonderful grandchildren and three children.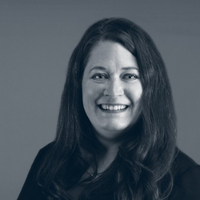 Stephanie Forbes
A seasoned banking professional with 20 years' experience within the securities market, accountable for consulting clients with current market updates and sales strategies. Stephanie is a collaborative team player who promotes a dynamic environment, while incorporating the mission and ideas of the company. Her focus on strategy, relationship and client centricity have proven successful track records and is held in high regard among peers.
Stephanie is a true patriot with an extensive military family. She has served on many boards and is excited to help support the military spouse community.
Michelle Uecker
Michelle Uecker has been an Air Force military spouse for 32 years, living around the world and supporting her family through 18 moves and numerous deployments. She is a graduate of The College of St. Benedict and has worked as an editor, educator, photographer, and volunteer coordinator for a theatre.
Michelle is passionate about supporting the military family community and seeing that the military spouse is recognized for their tremendous sacrifices and work that goes into keeping a military family operating through countless moves, deployments, TDYs and the challenges that come with the military lifestyle.
Michelle and her husband have recently moved back to Minnesota after his retirement from the Air Force. They have two grown children and live in the Minneapolis area with their reading buddy therapy dog, Emma.